It's getting harder and harder to abide by being forced to stay at home for such a long period of time. While I'm enjoying not having to bear any responsibilities for the time being, the human soul is not meant to be complacent. We are beasts of burden. Free time is an anathema to the man who is already moderately lazy or complacent. It's getting much harder for me personally to stay indoors for 3-4 days in a row without feeling rather sullen or gorging myself on comfort food. My sleeping habits have basically degenerated to the point where I go to sleep past midnight and sleeping till past 9am.
I don't seem to be the only person who's sick of this. Multiple states like Michigan are enduring massive protests at the behest of state governments who are disabusing their emergency powers to put arbitrarily limitations of human interaction. Churches are having their services heavily scrutinized and limited, movie theaters are opening at mandatory half capacity and even seeds are being restricted for sale as "non-essential goods in multiple states".
Mind you, I understand why all of this is happening. We want to prevent the spread of a virus that up until a few weeks ago we had very limited data on. The precautions were understandable but at some point, as solutions and raw numbers come in a reopening strategy needs to be on the table. With 30 million Americans out of work and suicide hotlines dealing with unprecedented numbers of calls of despairing Americans, this status quo cannot become the "new normal" as some are calling it. It's going to take months to rebuild social trust and the economy is going to deal with an artificially induced depression because of this.
In any case, I think this might be the final chapter of the Lockdown Journal.
I don't mean it because I think the state lockdowns are nearing an end. My own state of Illinois will likely be under mandated lockdown till at least May 30th and then well into June. I don't even have an idea when my job will start up again because my warehouse specializes in renting AV equipment to conferences and concerts which won't be on the shortlist of things to startup immediately…
I just mean I can't keep up my current movie-watching habits anymore. I'm very near to the bottom of my used-"To Watch" stack. That said, at my current rate of 5-7 movies a day, I'm completely burned out. I need to move onto other projects. Even if that just means finally getting around to watching TV shows I've long neglected like The Witcher or Twin Peaks, I need to be doing something else.
With that said, I want to document my thoughts on the 65 films I've watched in the past three weeks. That brings the total number of films I've watched since this marathon began in late March up to 123 films in the last six weeks. That's kind of insane in hindsight…
There are still a bunch of movies in my collection that I need to watch: Falling Down, A Midsummer Night's Sex Comedy, Ride the High Country, Casino, Gangs of New York, New York New York, Dark Star, Amazing Grace, Mighty Joe Young, Pat Garrett and Billy the Kid, Brigsby Bear, One-Armed Swordsman, Song to Song, To the Wonder, Patriot Games, Clear and Present Danger, Sum of All Fears, Open Range, High Plains Drifter, Two Mules for Sister Sara, An Affair to Remember, THX-1138, The Pusher Trilogy, The Red Shoes, The New World, Police Story 2, We Were Soldiers, Rio Grande, Hard to Kill, The Inglorious Bastards (1978), Henry Vth, Coriolanus, The Patriot, Das Boot, The Last Emperor, Limelight, Felini's Roma, Alien vs. Predator, Doctor Zhivago, Kumiko the Treasure Hunter, Night of the Ghouls, Plan 9 From Outer Space and the remains of the Ingmar Bergman collection (roughly 35 films I haven't seen including Sawdust and Tinsel, Wild Strawberries, The Magician, The Virgin Spring, The Silence, Winter's Light, Shame, Scenes from a Marriage and Fanny and Alexander).
With a list like that, one can imagine why I'm exhausted after watching 123 films… Watching another 40-90 sounds excruciating right now…
That said, I don't regret the marathon! I was able to accomplish a project here that's legitimately bothered me for years. The remaining movies I haven't seen are all sporadic and random enough that I can feather them into various movie nights and hangouts for the duration of the year. I feel more comfortable now that one stupidly large stack of things in my room is thoroughly worked through. Now I can start turning my attention to working through my book stack and catching up on older video games I still need to play like Deus Ex, Fallout: New Vegas, Morrowind, etc.
In any case, I'm due for a day or two after this of just laying in bed listening to YouTube videos to relax… Maybe I'll play some Halo!
Without further ado, please enjoy my musings on the 65 movies I watched between April 12th and April 29th of 2020! Like the last chapter, I'm going to begin listing off the movies I rewatched and streamed before moving into new movies I hadn't seen before!
REWATCH – Star Trek and Star Trek into Darkness by J.J. Abrams
I will always be fond of the reboot Star Trek films that Abrams relaunched. They were the movies that made me want to go back and watch classic episodes of the original series in college! While these movies don't have the sheen they had for me when I first watched them, they're still beautiful and enthralling action movies in spite of the less than compelling stories.
REWATCH – Chef (2014) by Jon Favreau
Easily my favorite food porn movie ever, 2014's Jon Favreau film is a wonderful little light drama with an upbeat story, energic characters and some of the most beautifully filmed scenes of cooking in contemporary cinema. You won't look at grilled cheese sandwiches the same way after you've seen this movie…
On a personal note, Panera Bread makes a lovely Cuban Sandwich which pairs perfectly with this film!
REWATCH – Gorilla Interrupted (2003) by RedLetterMedia
I cannot in good conscience recommend this movie to any person with taste unless you're already familiar with the YouTube channel RedLetterMedia. If you are, it's basically the film equivalent of looking through somebody's baby photos. The film is just a college student film by a group of guys who would grow up together as friends into one of the largest movie review channels on the internet. It that, it's funny, ironic, creative and foul-mouthed in the extreme.
REWATCH – The Raid: Redemption (2011) by Gareth Evans
I recently reviewed this on Geeks Under Grace as a retro review so I recommend checking out my full thoughts on it over there. That said, if you haven't seen this masterpiece of martial arts action, I recommend you check it out!
REWATCH – R.O.T.O.R. (1987) by Cullen Blaine
ROTOR is one of my favorite BAD movies. It's a terrible remake of Robocop from the late 1980s and it has budget or acting talent on display. The script is bizarre and blunt with characters being written in and out as is convenient. That said, the MST3K fans reading this, it's a riot of a film! I watched the Rifftrax cut of it and it's absolutely hilarious even without the riffing.
REWATCH – The Mule (2018) by Clint Eastwood
This movie is so wonderful it makes me wish more people would see it. I realize that late-period Eastwood is tarnished by the director's loud mouth and the conservative cult of personality around him but the old Eastwood of Outlaw Josey Wales and Unforgiven is alive and well in his work. Get past the immediate politics of American Sniper and Richard Jewell and you're left with great movies that have a lot more nuance to them than one would expect. The Mule might even be his late masterpiece. It's an amusing riff on Eastwood's rough public image that's really about one man's journey of redemption in the face of his rapidly encroaching death. It's emotional, funny and self-critical in ways you wouldn't expect and it goes well out of its way to poke and prod at the audience for Eastwood's amusement.
REWATCH – Duck Soup (1933) by The Marx Brothers
One of my favorite recent discoveries In the last year is the classic Marx Brothers comedy Duck Soup! Having seen it twice now, I can say it's definitely a movie that's going to make my yearly rewatch rotation! It's gleeful, hilarious and dark in all the best ways a comedy can be and manages to be a nice time capsule of American culture during the Great Depression.
STREAMING – Devs (2020) by Alex Garland
One of my favorite directors working has a new mini-series on Hulu! Fresh off the "success" of Annihilation and Ex Machina, Alex Garland's newest series Devs is another bleak and subtle exploration of identity and meaning in the face of a cruel world. It's eight episodes of heavy, slow-paced science fiction of the best kind!
STREAMING – Blade Trinity (2004) by David Goyer
Darn you Jacob Airey, my mortal nemesis and twitter buddy… He invited me on his podcast, Movie Makeover Masterpiece, a few weeks back which is going to go live on May 1st to talk about the tragedy that is the third Blade movie. Check that out when it drops!
STREAMING – Extraction (2020) by Sam Hargrave
What could've been a disposable straight-to-Netflix action film ended up catching some extra eyeballs last weekend via it's being produced by the Russo Brothers. Sam Hargrave, the stunt coordinator for Captain America: Civil War and Avengers: Endgame, brings his special effects skills to the director's chair for a stripped-down and small scale action film with some amazing driving sequences and fight scenes!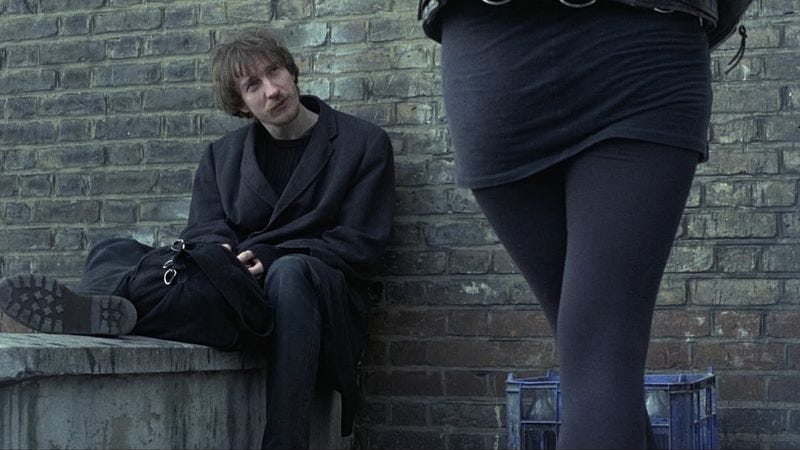 Naked (1993) by Mike Leigh
I have a hard time with Mike Leigh films. There's no doubt he's one of the best directors alive today but his films are always just half a wavelength away from where I am and it doesn't quite click in my head. Much like Ozu before him, he's a profound artist but his films don't often lend themselves to casual viewing. At the very least this one comes with a spectacular David Thewlis performance.
Age of Innocence (1993) by Martin Scorsese
I've worked my way through most of Scorsese's filmography and this might be his most unusual film I've seen. It's easily his more repressed and reserved film. It's a very slow-paced victorian romance with beautiful performances and cinematography. Not really a fun afternoon watch sadly.
The Baker's Wife (1938) by Marcel Pagnol
This fascinating French Comedy ended up being more engrossing and funny than I was expecting! It's a simple story of a couple that moves to a small French town only to break up when the wife proves unfaithful. It's an emotional yet funny story with a lot of heart!
Magnolia (1999) by Paul Thomas Anderson
Magnolia was PTA's first film after his breakout hit Boogie Nights. As such, it's a three-hour-long arthouse film that's famous for being extremely indulgent. I wasn't expecting the film to be extremely entertaining though! For its excessive length and complexity, it's never boring! The story follows the lives of multiple people in Los Angeles going about a single day until their lives are affected by a single moment that suddenly affects all of them at once. You actually do get quite invested in all of these characters!
Battle Royale (2001) by Kinji Fukasaku
Maybe no film coming out of Japan has had more of a cultural impact than this film has. This famous genre film was declared by Tarantino to be the best film to come out of the past wenty years of film and remains a bleak and absurd bit of genre filmmaking to this day!
Hostiles (2018) by Scott Cooper
I know many people for whom this film is a masterpiece of suspense but honestly I've attempted to watch this film twice now and I've gotten bored halfway through. Is there something important I'm missing? It's a half-decent western by modern standards but it never really achieves anything in the first half that makes me want to keep playing it.
Titan A.E. (2000) by Don Bluth
Don Bluth's final film was not what I was expecting. Like all of his films, it's creative and filled with interesting characters and dark themes. It's also potentially his most creative and ambitious film as it takes his storytelling style and uses it for a science fiction film with themes of genocide and interstellar war. It was one heck of a surprise and I'm glad I finally watched it!
One Hour Photo (2002) by Mark Romanek
Robin Williams is dearly missed as an actor and films like this are an estimate to just one part of his personality that he was able to play up to amazing effect. Here we see him as a stalker who has fallen in love with a family who regularly comes to visit his photo development booth in a dollar store and dearly wishes he could be a member of the family and share something with them. When he discovers a horrible secret about them, he takes it upon himself to try and seek justice for the situation and vengeance upon a member of the family who has enraged him.
Kundun (1999) by Martin Scorsese
This might be one of my new favorite Scorsese films! Kundun isn't one of his better-known works but it's easily one of his most interesting films! It follows the early life of the current Dahli Lahma as he's forced to deal with the communist takeover of China and the imperialist invasion of his home nation of Tibet. It's a remarkable story of personal piety and religious oppression that easily comes close to matching his recent masterpiece Silence on the issue of what it means to live out one's religion.
Hardboiled (1992) by John Woo
Few films need an introduction like Hardboiled does. The film famously put John Woo on the map as one of the greatest HongKong action directors alive when it was released in the 90s. Few films are able to capture carnage as extended, brutal and exciting as this film's final hospital setpiece. Everything up until that point is masterful as well!
Nosferatu (1922) by F.W. Murnau
I've been putting this film off for a while and I'm glad I finally gave it a shot. The famous German ripoff of Dracula is one of the great films of the silent era of cinema and one of the most important films in world cinema. While I didn't find it terribly engrossing or frightening on first viewing, I respect what I saw and imagine this will grow on me with subsequent viewings!
Only Angels Have Wings (1939) by Howard Hawks
Howard Hawks' movies are fascinating. Of the few I've watched, my personal favorite is his epic western Red River which I appreciate for its masterpiece performance by John Wayne and its interesting story about the first generation of cattle drives in Texas. His other famous western Rio Bravo is a fairly laid back story that didn't quite drip me the first time I watched it. Only Angels Have Wings is similar to the latter. It's just a hangout movie about South American bush pilots hanging out, drinking and discussing their very dangerous job. In that, it's fine!
The Apostle (1997) by Robert Duval
I've heard really good things about this film and I'm glad I took a chance on it! Duval's performance as a pastor turned murderer, turned pastor again in a different city is a fascinating exploration of faith and personal responsibility. This is definitely a movie I'm going to have to revisit multiple times and contemplate on!
The Long Kiss Goodnight (1996) by Renny Harlin and Shane Black
Shane Black might be the greatest screenwriter of the past few decades working in mainstream Hollywood, at least in regards to writing one particular of films: buddy cop comedies. With a credit list consisting of Lethal Weapon, Last Action Hero, Kiss Kiss Bang Bang and The Nice Guys, It's hard not to consider him some kind of master. His 1996 film Long Kiss Goodnight feels like something of a second rate film in his filmography (I haven't seen The Last Boyscout yet) but has it's moments!
The Squid and the Whale (2005) by Noah Baumbach
After seeing Marriage Story this December, I knew I needed to catch the film that defined Noah Baumbach's early career. I wasn't expecting it to be a more bitter, more scatological and more scathing version of its spiritual successor though. If his newest film is about exploring what it means to go through a divorce then this film is about how it feels when your parents are divorcing and it doesn't hold back. It's angrier, more transparent about issues of sexual development in adolescence and doesn't hold back on the ugly side of its characters as they discuss issues of infidelity and egotism. It's very unsettling to watch.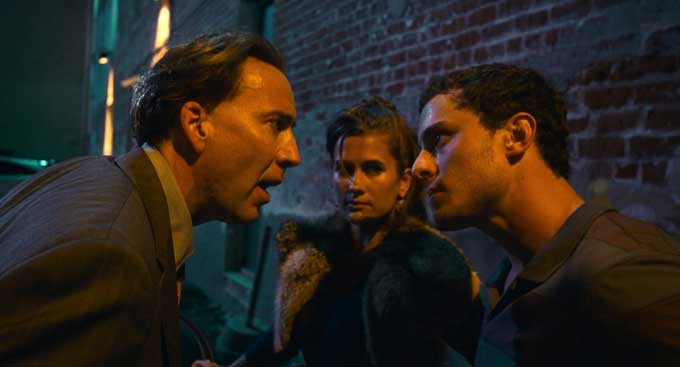 Bad Lieutenant: Port of Call New Orleans (2009) by Werner Herzog
I couldn't really tell you at a glance what the great Werner Herzog was doing with this film beyond creating a space for Nic Cage to give one of his infamous crazy performances as a rogue cop roaming the streets of New Orleans tracking drug deals. I wasn't terribly interested in the film but watching Cage's off the wall performance certainly is something.
Son of Kong (1933) by Ernest B. Schoedsack
The famous first sequel to King Kong came less than a year after the initial film was released to critical acclaim and success. In that, it's a much cheaper and less interesting film than it's predecessor. There are only a few giant monkey scenes but the ones we do get are pretty okay and the film overall is neat if nothing else. The Kong franchise has always circled around the central story in each of its annual remakes so I'm always interested in seeing how it's reworked in sequels!
Love and Death (1975) by Woody Allen
I'm tempted to call this a lesser work by Woody Allen but I recognized so many great Allen quotes I've heard in passing like "I just wish I could hear God sneeze…" It's superficially a parody of Russian existential literature and cinema but it's not so cerebral you need to understand those things to enjoy it. If anything, the Russian pretense is just an excuse to let his character discuss more heavy emotions more forthcoming.
History of the World Part 1 (1981) by Mel Brooks
I saw half of this movie once back in high school on television and I always suspected I'd enjoy it more on the second viewing. Surprisingly, it was more a slog than I remembered. Every time the movie starts building momentum it trips it to keep the premise of its story up as it jumps through time periods as a kind of anthology story of world history. Still, the final teasers at the end are pretty great. Nothing quite summarizes Mel Brook's sense of humor and cultural identity quite like his Star Wars parody teaser "JEWS IN SPACE".
Glengarry Glenross (1992) by David Mamet
I remember I watched this back in college as part of a humanities class and barely paid any attention to it… At the time I certainly wasn't interested in it. Six years later, it plays much better to my sensibilities than before. Not many scripts can dramatize something as tedious as real estate and make it dramatic but David Mamet is a miracle worker and manages to capture something powerful, stressful and cruel about the nature of high-intensity white-collar life in America.
Lady Vengeance (2005) by Park Chan-wook
I have a hard time with some of Park Chan-wook's films. I appreciate the craft ins something like Oldboy but I'm not a fan of his ultra-bleak, overly sexualized style. It always feels like his films are being transgressive for the sake of it and relishing in finding messed up stuff for its characters to get involved in. Of the three films in his Vengeance trilogy, this was the one I was least invested in but I do want to give it a second chance. I don't doubt its a great film but it's bleakness didn't appeal to me.
John Cassavettes – Five Films: Faces, Shadows, A Woman Under the Influence, Killing of a Chinese Bookie and Opening Night
I'm not gonna lie, I got a lot of writing done with these movies on. I suspected I'd be interested in John Cassavettes as a filmmaker and went out of my way to buy the criterion set of his films years ago. Really the only thing that struck me about his films was how they're made. They're clearly low budget films shot on cheap cameras due to the fact that they needed to be self-financed. They were early independent films and for that, they're super interesting. I'd recommend them to film students in the same breath I recommend films like Clerks and El Mariachi as an example of how to produce a major motion picture with limited resources. At the same time, I couldn't give these films more than an hour of my attention before I got bored and started doing paperwork… I hate saying that as a filmmaker because I'm not supposed to get bored in difficult films but these didn't connect to me in ways even slow films by Robert Bresson or Bergman have in the past.
Robocop 3 (1993) by Fred Dekker
Robocop sequels should not be THIS bad. Then again, I'm not sure any film in the franchise has really worked after Paul Verhoven left the franchise to work on original films. The second one more or less works as a followup with more grindhouse elements in the mix but this film removed all of the gore and violence and replaced it with a kid-friendly jetpack and cartoonish characters.
Before We Go (2015) by Chris Evans
What's otherwise a somewhat forgettable romantic comedy is more interesting when you read on the box that it's the directorial debut of Chris Evans. I bought the film years ago just because I wanted to lend support to Captain America and the first of his personal projects right as his work on the Avengers films was starting to wear him out. It's a somewhat superfluous story with a decent hook. A woman needs to get back home before her husband gets home and runs into a depressed drifter at the train station. The film gets some decent character moments and the story playing out mostly in real-time adds some interesting tension to the story it wouldn't have if it played out over a period of time.
Hard Ticket to Hawaii (1975) by Andy Sidaris
I only bought this after seeing it on Best of the Worst and I can't really speak to it's quality as a film. All it is is a cheesecake softcore exploitation movie with some funny dialog and a dumb story. Then again, it's trying to just be a titillating James Bond ripoff with playgirls in the central roles so what exactly would someone expect out of it? It's kinda fun to watch in a Samurai Cop/The Room sort of way! 
King Kong Lives (1986) by John Guillermin
Like I said with Son of Kong, I'm fascinated by Kong sequels! What kind of story can you tell when you have to deal with the fact that the giant monkey dies at the end of the first story? In this case, it's a bizarre B-movie about giant heart transplants and two giant Kongs falling in love. It's NOT a good movie technically speaking but I was never bored and it was consistently fascinating the entire time!
Million Dollar Baby (2004) by Clint Eastwood
If you ever doubted Clint Eastwood was a good director, you haven't seen this film. It's almost too fun of a movie for a while as its character does the impossible and accomplishes her dream very quickly. It takes a while before the film play's its darkest card and reveals the true horrors of its story and ideas. With that, it ends on one of the darkest moments of Eastwood's career and famously caused a massive national debate that still permeates its reputation. Love it or hate it, it's a masterfully told film!
The Man Who Would Be King (1975) by John Huston
John Huston's late masterpiece is a spectacle epic based on one of Rudyard Kipling's greatest novels. With it, we're treated to a massive epic that explores the nature of British imperialism at the height of the British Empire's strength. It's an epic, bleak and cynical story realized wonderfully by the legendary director of Treasure of the Sierra Madre and The Maltese Falcon.
White Hunter, Black Heart (1990) by Clint Eastwood
This is the kind of film where you just come for the performance. Clint Eastwood playing a parody of John Huston's famously enigmatic and erratic personality is a sight to behold. While it might not be the deepest film or story, it's a wallpaper for that performance and it rules! Eastwood really does find a way to make Huston's Hemmingway-esc personality feel real and tragic.
You Can't Take it With You (1938) by Frank Capra
Frank Capra is one of my favorite directors ever but this is one of the few films in his filmography I haven't been totally enchanted by. It Happened One Night, Meet John Doe and his later masterpieces like It's a Wonderful Life all have more of a bite to their stories which gives them some added weight and thematic depth. This screwball comedy didn't really enrapture me in the way I'd hoped some of his other films have done for me before.
Lost Horizon (1937) by Frank Capra
This actually delivered what I was hoping for in a Capra film! The film was a famous pacificist film about a group of Chinese-American refugees who accidentally stumble upon the paradise of Shangri-La. It's a fascinating and melancholy story about man's imperfect nature and our desire for paradise in the face of a cruel world. Ironically, the story was gutted in subsequent releases by the outbreak of WWII. The version I have is a partially reassembled cut that has audio from scenes that were cut from later releases but none of the footage. Instead, it's just replaced with still images. It's a fairly cheap restoration but the gist of the film works incredibly well! This is the kind of bold, hopeful Capra I love!
Good Guys Wear Black (1975) by Ted Post
I'm not gonna lie, I mostly slept through this one… That said, it's Chuck Norris's first film as a lead and he famously self-financed the film! I'll definitely be giving it a second shot when I'm awake!
The Handmaiden (2016) by Park Chan-wook
Like I said with Lady Vengeance, Park Chan-wook movies are hit or miss for me. Of the four I've seen, this has jumped to the position of my second favorite! While the story is far more sexual than it's predecessors, the sexuality actually serves a point in the story as we meet characters fascinated by hidden pleasures. The central lesbian couple becomes the core of a winding and twisty noir thriller with a lot on its mind.
Mr. Deeds Goes to Town (1936) by Frank Capra
Much like It's a Wonderful Life and Mr. Smith Goes to Washington, Capra has a fascination with gentle simple people which he likes to contrast with the cynicism of cosmopolitan life. The titular Mr. Deeds is an almost comically decent and simple man who is swept up in a national scandal when he finds out he's inherited a massive fortune. The movie exists to lampoon the disbelief of cynical city slickers who can't believe a person from the heartland can have such a giving heart and disinterest in wealth.
Sudden Impact (1983) by Clint Eastwood
This is either the second or third best Dirty Harry film (depending on how high you hold Magnum Force in high regard). I believe this is the only film in the franchise Eastwood directed himself and it shows in the final product. It's just as bleak and cynical as all the other films in the franchise with the added benefit of some beautiful cinematography and a great performance by his wife Sondra Locke as a vigilante seeking justice for a rape she was forced to endure by a group of criminals that Harry was unable to lock up in jail.
Port of New York (1949) by Laszlo Benedek
Not much to say about this one other than the fact that it's a solid little procedural crime thriller. It comes off like something of a B-movie response to the excellent Noir masterpiece The Naked City as the story is explored in media-res through narration. We also get an excellent early-career Yule Breener performance as the film's criminal mastermind!
Tromeo and Juliet (1997) by Lloyd Kaufman and James Gunn
I probably shouldn't have even bothered with this but the final product did end up being pretty entertaining. James Gunn's infamous first screenplay was a Troma production directed by Lloyd Kaufman and the film indulges in all of the gross-out humor, nudity and dark comedy that such a combination of ideas brings to mind. I bought the DVD a few years ago at C2E2 at the Troma booth out of curiosity and I wasn't disappointed by how outlandish and gross it ended up being.
Edmond (2005) by Stuart Gordan and David Mamet
The late Stuart Gordon is best remembered for his early horror films like Re-Animator but I'll always hold him close to my heart as the director of Robot Jox. In any case, I took a recommendation to look into one of his later films following his recent passing when I heard the premise of "Joker by way of David Mamet". It's an angry, petulant little cuss of a movie about a bored middle-aged man who goes out on the town to unleash all of his pent up sexual aggression and repressed bigoted opinions upon the world. It's bleak and violent to the point I wouldn't recommend it to most but it really does capture the desperation of the phrase "we live in a society".
The Wild Bunch (1969) by Sam Peckinpah
This film basically starts on a note that screams "this ain't your daddy's western". Peckinpah is famous for his revolutionary run of bleak violent westerns that helped reinvigorate the genre with a new violent edge. This film is easily his masterpiece as we explore a group of violent outlaws roaming the old west and causing trouble. As a fan of Red Dead Redemption, I recognized a lot of the video game series' famous setpieces and themes in this film as it was clearly an inspiration for the series. The highlight for me was the film's midpoint train heist!
King Kong Escapes (1968) by Ishihiro Honda
Normally I'm a pretty easy lay for Toho monster films but this was one of the few that really was too silly and boring for me to get into. It's not the first time that's happened as a lot of their films aren't great but it's sad that it happened with one of their Kong films given how joyful King Kong vs Godzilla is. The plot of an evil mad scientist brainwashing Kong wasn't terribly interesting and the final fight between Kong and Mecha-Kong was one of the weaker monster fights in the series.
Shadows and Fog (1991) by Woody Allen
I think I finally found my least favorite Woody Allen film! Few of his films lack an identity as much as this film does. It's an interesting stylistic experiment but it doesn't really blossom into anything introspective or clever like his best comedies do.
El Mariachi (1992) by Robert Rodriguez
This was a fascinating watch! Robert Rodriguez's breakout film of the 1990s was famously produced for just a few thousand dollars and become one of the most important films of the burgeoning indie movement that he joined alongside Tarantino and Kevin Smith. Even so, it's a great little thriller entirely on its own terms! You see the style of the director who would go on to make films like Spy Kids, Machette and Alita Battle Angel even here as the tone warps between over-the-top comedy and action film. It's wonderful to see so much confidence and voice in an inaugural effort.
The Ballad of Cable Hogue (1970) by Sam Peckinpah
More meaty stuff by Peckinpah! With the benefit of not having expectations, I might've actually enjoyed this film more than his masterpiece The Wild Bunch! It's just a hangout movie where a drifter hangs out with a prostitute and a preacher and tries to open up his own watering hole in the middle of the desert but it ends up being a wonderful little drama in its own right with great performances and a great sense of feeling to the proceedings.
Rebuild of Evangelion: 1.01, 2.02 and 3.03 by Hideaki Anno
It wouldn't be an Evangelion story if it wasn't confusing and complex. Since the first film premiered in 2007, the story has been slowly retelling the events of the original anime Neon Genesis Evangelion with some radical changes and departures from the original story. The fourth and final film in the cycle was supposed to be released this year but was sadly delayed due to coronavirus. I can't say that I necessarily liked any of these films because Evangelion always leaves me with a weird pit in my stomach whenever I watch it but it's certainly interesting… Or I should say the parts of it I could understand were interesting.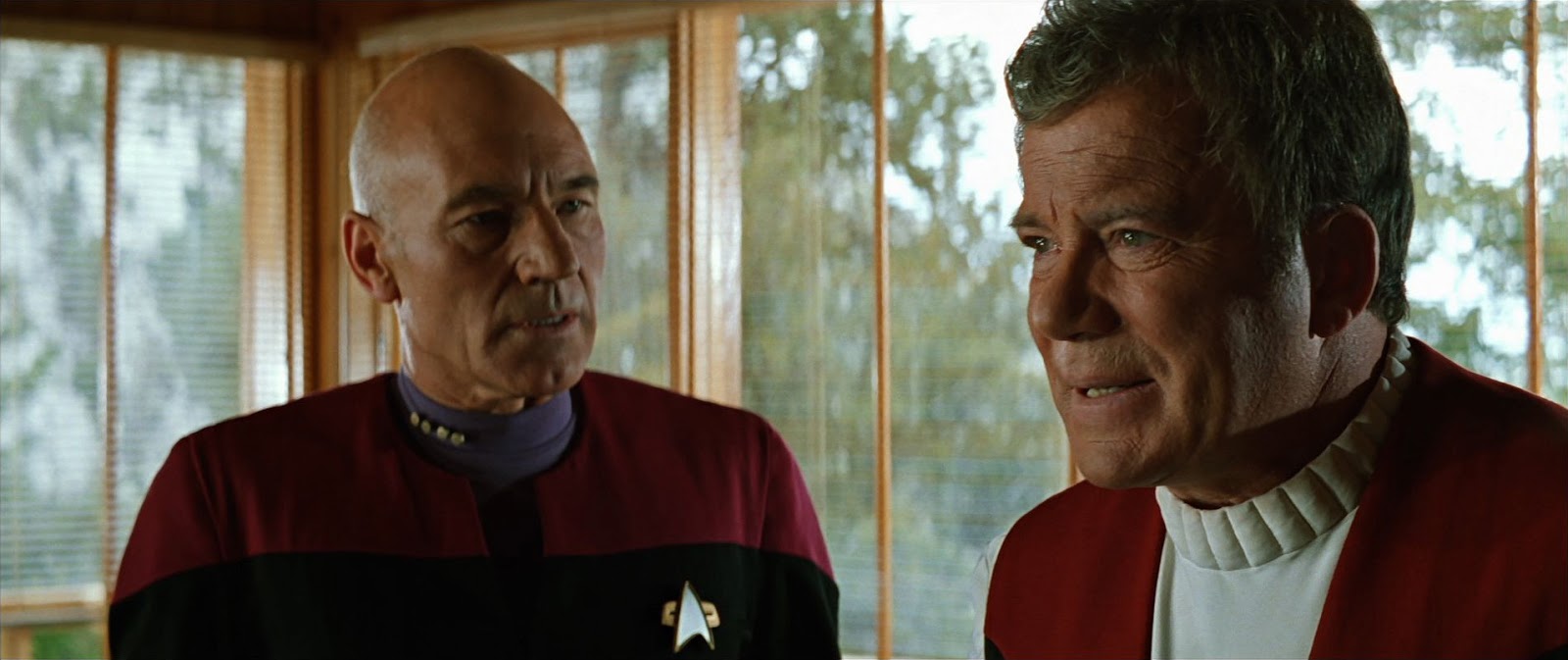 Star Trek: Generations (1994) by David Carson
We've now reached the final stretch of the marathon. These final four films really went a long way in breaking my will and desire to watch movies further. As someone who loves Star Trek and who has been progressively working his way through TNG over the past few months, I was excited to finally get to the point where I felt ready to check out the four movies in the franchise. Starting out, we start with one of the worst films in the entire franchise. The film was nominally an effort to bridge the generations of the series by uniting the two most famous captains for a single movie. It even has a somewhat dramatic central question: what does it mean to give your entire life to your job? What does it mean to your legacy when that's the only thing you're leaving behind in the world? Sadly the movie briefly brushes over these questions and then drops them for a bump fight with Klingons, time travel and an evil mad scientist. The USS Enterprise-D is destroyed pointlessly and Kirk's resurrection is wasted on a final battle where he's ultimately relegated to die in one of the worst death scenes in the entire franchise. The film is a depressing waste of potential… Sadly we're only just getting started.
Star Trek: First Contact (1996) by Jonathan Frakes
Easily the least bad of the four TNG films, it's still a dumb Borg/time travel storyline. While there is a nominally interesting plot about the crew of the Enterprise getting to meet the first human who ever discovered warp travel, thus establishing the first contact with the Vulcans, it's lost in the drudgery of an action film that never really captures the feel of its source material.
Star Trek: Insurrection (1998) by Jonathan Frakes
Again, not a terrible film but like it's immediate predecessor it's a pointless action film clearly shot on cheap locations with cheap costumes. The film has some nominally interesting lore contributions such as getting to see what the crew of the Enterprise-E is doing during the time period following the events of Deep Space Nine and Voyager but the film summarizes it's flaw early on when Picard snidly asks if anybody else remembers when the crew of the Enterprise used to be explorers. The joyful optimism and pacifism of Star Trek at this point was being replaced by cheap action films and fanservice. This would be the last time we see the original cast together in a watchable film…
Star Trek: Nemesis (2002) by Stuart Baird
And here we are… The movie that officially broke me and fundamentally broke my desire to keep this marathon going… I've endured a lot of mediocrity and crap during this marathon but this was a bridge too far. The final Star Trek TNG project until Star Trek: Picard was an unmitigated trainwreck. It's boring, disgusting and left me feeling depressed and empty feeling. I haven't felt this deeply frustrated by a film in a franchise I've loved since Batman vs. Superman. The film is nothing but unmitigated waste. It takes the horrible direction of the previous four films and manages to build a story around a pointless and dumb villain. The action is needlessly violent and bleak and the final sacrifice by Data was a terrible loss of one of the series' most beloved characters. Nothing in the film feels earned or necessary. By the end, I just felt gross and depressed as these characters I loved were forced to star into the heart of loss and violence they'd endured with nothing to show for it. By the end of Star Trek: Nemesis I was completely sick of movies and the series as a whole. It took actually going back and watching a few episodes of the series it's based on to remind myself what made the series wonderful and special in the first place.
If it's not clear from either the introduction or the way I've been writing these brief descriptions, I'm very tired. This situation life has placed us in and the depths of this project I've dedicated the last month of my life to have been draining. These last few films were the worst films I could've watched at this particular moment and I wish I could've held back on them for a while more until after all this nonsense is over. I'm ready for a few weeks of finding different things to distract myself with and hopefully getting back to work sooner than later. Maybe if I get my energy back, I'll return for a fourth or fifth chapter in this journal. For now, I'm signing off.
Stay safe people.