The Point of it All
What do we want from our superhero movies? That feels like a more complicated question than one person can answer. 
Just looking at the past two years, any gage of quality I can give you as a film critic regarding quality would likely need to get thrown out. Marvel films are immensely popular and have a fanbase far outreaching any one corner of society. With Avengers: Endgame, the franchise came to something of a creative and cultural head. In the past year, it really felt like a great deal of cultural tension surrounding these characters and their fates have been released because of what we see in their final film. As a result, that film has gained a reputation as one of the best films in its genre and one of the best films of 2019. 
I have mixed feelings about this perception. 2019 was a strange year in cinema but in hindsight, most of the films I held in high regard were released late in the year: The Irishman, Once Upon a Time in Hollywood, Ford v. Ferrari and Little Women were some of my personal favorites last fall and yet so many superhero fans disregarded them as pretentious and boring. I don't mean to sound dismissive. Personally, I found Joker, Aquaman and Shazam were far more interesting and complete superhero films for me than Avengers: Endgame. My own ambivalence is something shared a by a number of cinephiles who share my feelings.
I've cooled on the movie a lot in the past year, having seen it four times since it's premiere on April 27th, 2019. I no longer think it's as frustrating as I thought it was when I first watched it. What still pervades my frustration with the film is a present feeling that the movie is just one step out of sequence with itself. The movie feels like it's one draft away from being a complete masterpiece of its genre and it's merely pretty good. In the grand scheme of things, this isn't a huge deal. This is an embarrassment of riches. At the same time though, this movie means the world to so many people and I don't fully understand why it's being held up in such high esteem. 
Why doesn't the film feel as complete and engrossing as Spiderman 2, The Dark Knight or even the first Avengers film? 
I figure the problem is one of the individual pieces not fully coming together for me. This movie had so much to pay off from nearly twenty previous films and it's a miracle the movie wasn't a completely unfocused trainwreck. Still, there is so much character work in this film that feels incomplete.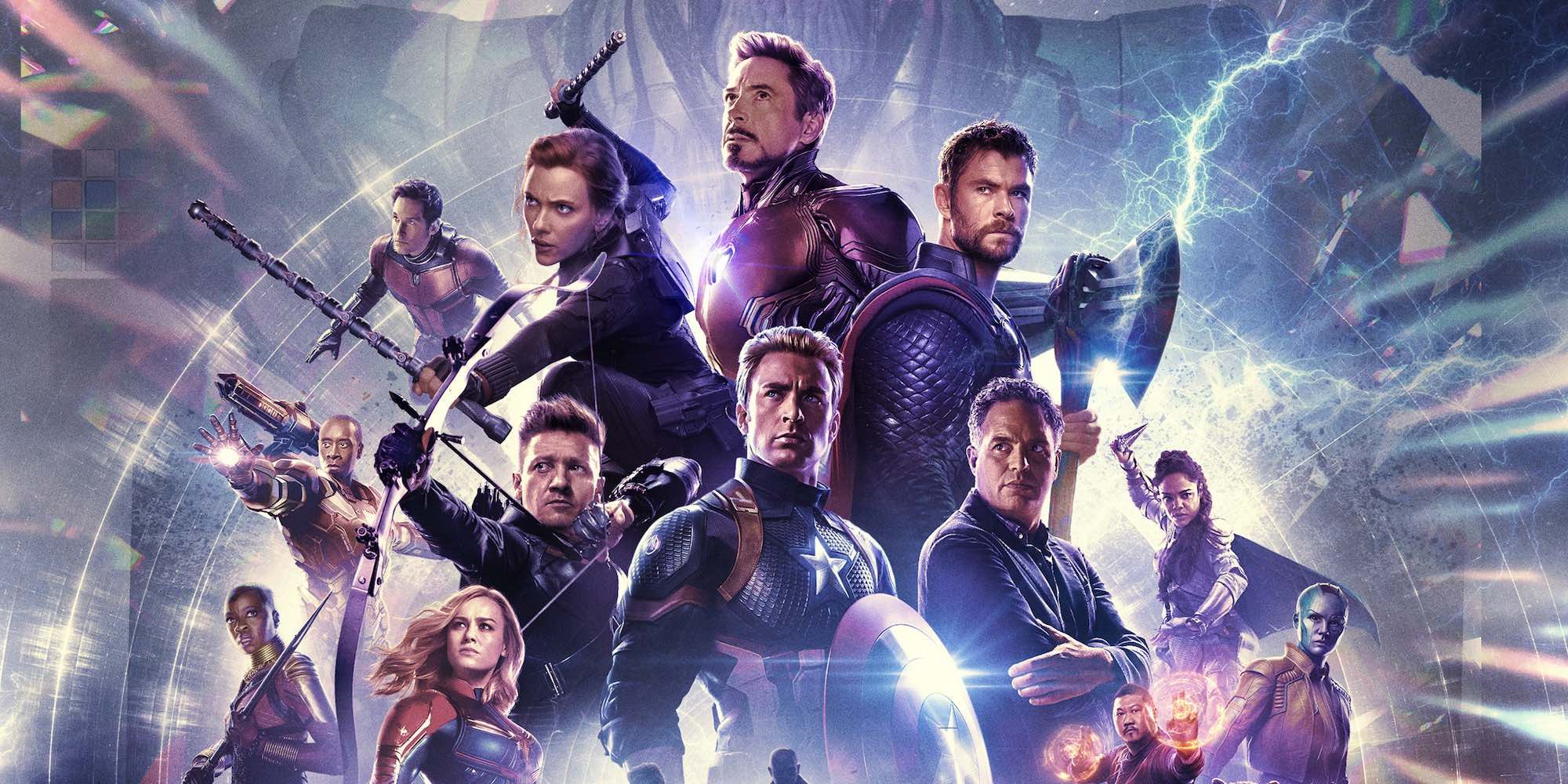 Emotional Investment in the Superhero Genre
Allow me to establish my bonafides for a moment since I've gained some kind of reputation as a bit of a cinephile snob. I love Marvel movies and I have since I was little. I was raised on Sam Raimi's Spiderman and Tim Burton's Batman. I saw Iron Man at the age of 13 and enjoyed The Avengers as one of the foundational films of my early years as a cinephile. Age of Ultron was my most anticipated sequel of all time. Additionally, Infinity Gauntlet is my favorite comic of all time. I adore the Thanos of the comics! 
All that said, I now have to say some disparaging things about how society interacts with the MCU. 
I have a theory that the kind of storytelling that the Marvel Cinematic Universe is engaging in isn't going to age well. You can tell just how deep a film's impact has on the culture just by the way the culture shifts around it. A character will go from complete obscurity to totally famous overnight when these films hit their stride. You see this with only a handful of MCU films: Iron Man, The Avengers and Guardians of the Galaxy. These three films didn't just change the superhero genre, they completely changed the culture around the films and made their obscure characters household names. Suddenly obscure Jim Starlin characters from the 1970s like Gamora and Rocket Raccoon were famous movie stars. 
Why did they do that? They're simple well-told stories!
These stories are clean, efficient and emotionally motivated films. They have clear stories, morals and themes that the scripts speak competently and effectively while still being fun action-comedies with broad appeal and fun setpieces. I can't say the same thing for Thor: The Dark World or Ant-Man and The Wasp. Those stories are simple and fun too but they aren't focused. Their stories are lazier and they lack the consistent voice and moral compass of the stronger Marvel films. 
Some Marvel films like Captain America: The Winter Soldier, Thor: Ragnarok and Black Panther come close to reaching this level but they ultimately feel somewhat reactionary in regards to how they approach their stories in a stylistic sense. They're films that fix obvious problems in other films by reappraising the filmmaking style and themes of the previous films and setting them in a new light. They aren't changing the genre, they're adjusting it. They're great but I suspect they won't have the same shelf life as the three films I mentioned above. 
At its worst, the Marvel Cinematic Universe has really turned their storytelling into a mess of lore and long story-arcs that exhaust all but the most devoted of fans. For context, let me explain my own personal taste in regards to comic book storytelling. I hate storylines like Crisis on Infinite Earths that require previous investment. It's not a story rooted in immediate investment in characters that are slowly built up in the story. It's a story based on your previous familiarity with EVERYTHING DC Comics related and it only works in so far as you're intimately familiar with the extensive cast of Justice League, Earth 2, Superboy-Prime, Jonah Hex and dozens of other obscure characters and teams most casual fans wouldn't ever be familiar with. 
The phrase I've used for this before is "feeding on earned empathy". Stories like this disabuse your previous emotional investment to spend it on a massive story that's less focused but offers tons of great moments and fan-service to people with long-term investment. It's problematic at its face because it precludes a huge section of the audience who aren't as invested in the previous stories. It's also a more exhausting way to tell a story as it spends less time earning every emotional beat within the stories. 
FilmCritHulk pointed out a great example of this in Captain America: Civil War. Why is Spiderman's 15 minutes of screentime the most emotionally affecting and exciting part of a two and a half hour superhero epic with huge themes and emotions? 
"FOR IT IS TRUE IN THE SENSE THAT EVERY MOMENT SPIDER-MAN OR PETER PARKER IS ON SCREEN IN THIS FILM, THEY GOT EVERYTHING "RIGHT" IN TERMS OF HIS CHARACTERIZATION. SO HOW DID THEY PULL OFF THIS FEAT? … HULK THINKS IT'S BECAUSE THEY WERE ACTUALLY TRYING TO DO IT… NOW, IT'S NOT AS IF CAPTAIN AMERICA: CIVIL WAR ISN'T "TRYING," FOR IT'S OBVIOUSLY TRYING IN THE WAY THAT ALL BIG HOLLYWOOD MOVIES TRY. THE FILM IS MADE BY FREAKING PROFESSIONALS WHO VERY MUCH WANT TO BE GOOD. IT'S ALL JUST A QUESTION OF WHAT KIND OF "GOOD" IT'S ACTUALLY WORKING TOWARD. FOR STARTERS, THE SCENES ARE GENUINELY FUNNY. TONY STARK AND PETER PARKER ARE ENDEARING AND SHOW AFFECTION FOR EACH OTHER. THE PERFORMANCES ARE EARNEST AND PRESENT A RANGE OF CAPABILITY AND SUBTLE UNDERSTANDING OF EACH OTHER. BUT IT'S EVEN MORE THAN THAT ON A WRITING LEVEL, FOR THE INTERACTION BETWEEN TONY AND PETER ACTUALLY HAS MEANING AND AN ARC OF UNDERSTANDING. THERE ARE EVEN LITTLE SLIGHT REVERSALS IN THEIR POWER DYNAMIC. AND WHAT'S SO REFRESHING IS THAT THEY'RE MOVING TO OVERALL GOALS HERE: THE AUDIENCE MUST GET TO UNDERSTAND WHO THIS PERSON IS / WHAT THEY WANT / HOW THEY WILL FIT INTO THE NEXT SCENE. BUT MOST IMPORTANTLY, IT DOES ALL THAT WHILE BEING ECONOMICAL AS HELL. IT KNOWS IT HAS TO GET YOU TO BUY INTO THE CHARACTER IN JUST A FEW MINUTES, SO IT FREAKING MOVES ON A PURE INFORMATION AND STORY LEVEL, WHILE SIMULTANEOUSLY LETTING IT HAVE ENOUGH TIME TO BREATHE AND FEEL LOOSE ON A TEXTURAL LEVEL. HULK CALLS THIS "OCEAN'S 11 WRITING" BECAUSE ON THE SURFACE IT'S ALL FUN AND GAMES, BUT UNDER THE SURFACE IT'S ALL BUSINESS. AND AS A RESULT, IN JUST 15 MINUTES, THE FILM DOES EVERYTHING IT NEEDS TO DO TO MAKE THE SCENE WORK LIKE GANGBUSTERS ON PRETTY MUCH EVERY LEVEL. SUCH ARE THE BENEFITS OF EMPLOYING GOOD STORYTELLING TACTICS! HULK ONLY WISHES THE SAME COULD BE SAID FOR NOT ONLY THE REST OF THE MOVIE, BUT WHATEVER THE HELL MARVEL SEEMS TO BE DOING THESE DAYS."
With the exception of Black Panther's scenes, nothing else in Captain America: Civil War is AS focused or emotionally impactful as Spiderman's scenes. They had no choice but to make sure his introduction was perfect. As a result, they tried harder. 
Stories like this are often designed to be stories that handle brand management and long-term lore issues in regards to the stories. DC Comics and Marvel Comics write stories like this to shake up the status quos of their comics universes to draw attention to their characters. The unintentional side effect of this kind of storytelling ends up being that these stories aren't really stories in the proper sense. They aren't character studies where the audience learns more about these characters. They're reactionary stories where the characters passively react to events being driven by an external avatar that threatens the status quo.
They aren't character-driven stories. 
Lest we forget, the MCU isn't successful because it's JUST appealing to fans of Marvel Comics and their decades of investment in these relatively obscure children's characters. Most millennial audiences don't have a nostalgic attachment to the 1960s comics. Most millennials haven't even read recent comic books like Civil War or Secret Wars. They wouldn't recognize writers like Chris Claremont, Frank Miller or Jim Starlin. I never even read an American comic in my life until my senior year of high school. At best, the majority of kids are familiar with some of the recent Spiderman or X-Men cartoons. That certainly doesn't cover the totality of normies, soccer moms and non-comic book readers who have become ensnared by the films. 
Most people are being introduced to these characters on the big screen for the first time with these movies. They only go and see a weird movie like Ant-Man or Doctor Strange because they've come to trust the Marvel Cinematic Universe label to mean there's going to be a level of simplicity, coherence and fun to these action-comedies they go see twice a year. The MCU is JUST a big-budget soap-opera with huge special effects. It comes with all the fun and emotional investment of Transformers and All My Children in one easy to digest experience. People aren't viewing these movies because of the lore and the history of the comics. 
We love these characters because we watched them make affirmative choices in their origin films that define their moral compasses and earned our emotional investment. Watching Tony Stark go from a fun-smug jerk to a semi-responsible superhero is rewarding because the story earns that evolution. 
Late period MCU films aren't simple. They're emotionally convoluted. They require insane emotional investment. What's worse is that they have a very shaky storytelling foundation. The films that tend to get critically acclaimed now are the ones that slim back the extended narrative and focus on their own themes, stories and characters. Here you see the disparate responses between the critics and fans. The critics appreciate Black Panther and Thor Ragnarok because of their style, authorial vision and simplicity. At the same time, hardcore comic and MCU fans clamor for more complex stories and longterm lore payoffs. These fans hold up films Captain America Civil War and Infinity War as the apex of storytelling because of how efficiently they plot out complex character arcs and set pieces. It's impressive but I don't think it's gonna last. As it stands, as I think about these films the way they feel to me feels different. Guardians of the Galaxy is two years older than Captain America: Civil War yet it feels more fresh and welcoming than a movie that's younger than it. I'm way more inclined to pop the former Blu-ray in on a lazy evening than the latter. 
Ultimately that's my major issue with Avengers: Endgame. It's a movie that's buried in a deep well of lore and doesn't focus entirely on delivering some desperately needed moments of character development and payoff it needs. It finishes off the story-arcs of multiple beloved characters and bungles at least half of them severely. It earns plenty of its moments like the excellent Steve Rogers/Mjolnir scene but it falters in other major ones. It's better than most of what modern Hollywood's average quality of cinema is nowadays but it's not a masterpiece. 
Thus my purpose for the duration of this essay. As my final word on Avengers: Endgame, I want to explore the various ways the film bugs me in how it delivers it's resolution to these characters we all know and love. 
Keep in mind, I'm not interested in plot holes. They're inconsequential to me. Entire schools of modern arm-chair film criticism are dedicated to the art of plothole nitpicking and it's not interesting to me. I may expand upon that in a subsequent essay at a later date but I'll summarize it as such: nobody seriously cares about the obvious plot holes in great films like Raiders of the Lost Ark, Terminator 2: Judgement Day or The Dark Knight. It doesn't matter that Indy doesn't necessarily affect the Nazi's plot or that the Joker's plans make no sense because they don't effect the dramatic strengths of those movies or hurt the themes. We don't care about these plot holes because they're great films. 
The common complaint I see with Avengers Endgame of HOW Steve Rogers returns from time traveling outside of the established time loop at the film's final scene is less important than the fact that he doesn't return immediately. What matters is WHAT that choice means to Steve Rogers and Sam Wilson. My main concern is the emotional logic and whether or not these characters earned their resolutions to their story arcs.
The Civil War is Pointlessly Resolved in the First Act
Let's start with a simple problem in Avengers: Endgame and build from there. One of the most important story threads of the Phase 3 MCU films was completely dropped. Starting out Avengers: Infinity War, the status quo from Tony Stark and Steve Roger's "breakup" is still fresh on these characters' minds. Stark even brings it up right at the beginning of Endgame when Carol Danvers saves him and brings him back to Avengers HQ. Tony Stark lashes out at Steve for his decisions which he blames as a partial cause for Thano's win. Within the next hour, the two are once again on speaking terms despite not having talked for five years and they're perfectly ready to trust one another with each other's lives. The Civil War/Breakup storyline is effectively dropped by the film's halfway point. 
This isn't the first time a major storyline in these films has been dropped for convenience. Iron Man 3 was originally supposed to follow more of the ideas set up in Iron Man 2 before Disney realized nobody would care about those themes. They were dropped and rewritten as exposition for Captain America: Civil War. Usually, these story-arcs aren't dropped mid-film. 
This change though fundamentally circumnavigates the structure of their three-act story told over the course of The Avengers films: 
Act 1 (The Avengers): The Avengers come together as a team
Act 2 (Ultron/Civil War): The Avengers break up because they can't cooperate
Act 3 (Infinity War/Endgame): The Avengers are forced to work together and overcome their emotional differences to save the day
So, why then does Avengers: Endgame resolve this multi-film character arc with one scene at the end of the first hour of the film??? 
At the very least, Tony Stark and Steve Rogers should be reluctantly working together until the film's final hour. The film actively negates this though during the time travel subplot where the two of them travel back to the 1970s together to find the Tesseract. Steve Rogers asks Tony Stark if he trusts him and he agrees to…
Why do these two men like each other all of the sudden again after all the grief they've caused one another?!? There is no emotional catharsis to this character arc despite the fact that the film acknowledges it from the outset of the movie…
Recall Steve and Tony's argument from Avengers: Age of Ultron: 
"We'll lose"
"Well do it together"
This is the moral these two men needed to come back to by the end of their story-arc and yet it's dropped. It's the entire moral and dramatic point of the four Avengers films and it fizzles out of existence.  
I am Become Iron Man: Destroyer of Worlds 
Maybe the starkest shot of Avengers: Endgame comes at the cusp of the final battle. Captain Rogers stands as the last man standing in front of an army of alien monsters. He straps his broken shield to his arm and stands before them willing to fight to the bitter end. It feels fundamentally dishonest in the overall narrative of the films. Why is Captain America the only one standing on the hill watching the consequences of their time travel escapades unfold in front of them? 
The entire point of Tony Stark's story from Age of Ultron through Endgame has been his hubris. He keeps coming up with enormous master plans to try and delegate responsibility for the fate of the Earth because he foresees the possibility that the alien invasion could happen again and destroy the Earth. He wants to cut off that possibility at the pass and nearly destroys EVERYTHING four times. Endgame is arguably his worst example of it. He invents TIME TRAVEL and accidentally invites a second Thanos to travel to the future from 2014 to 2023 where he proceeds to level Avengers HQ and threatens to destroy the universe entirely once he finds the new Infinity Gauntlet.  
This begs a massive question. Where is Tony Stark's Oppenheimer moment? Where's the moment he realizes he's officially gone too far and that he can't save the world by himself. Where is the moment he admits this was all HIS fault? 
Tony Stark should be the man standing on the ledge watching Thanos invade the Earth because that's HIS greatest fear. Steve Rogers is already emotionally prepared to die for what he believes. We've known this since his first movie in 2011 when he jumped on a grenade to save his brothers in Bootcamp. You can still keep Steve Roger's moment where he straps the broken shield to his arm. Honestly doing both those things at once would've been intensely powerful. Watching an emotionally shattered Tony Stark being consoled by an unbreakable Steve Rogers wouldn't have just felt cathartic, it could've relieved their three-film rivalry. 
Imagine the emotional impact of Rogers placing his hand on Stark's shoulder and quietly telling him "I'm with you till the end of the line". Then the Portals scene happens as if these characters affirming their friendship and teamwork is all it took to reunite the Avengers and save the world. It would affirm the entire theme of every film in this franchise: You win when you work together.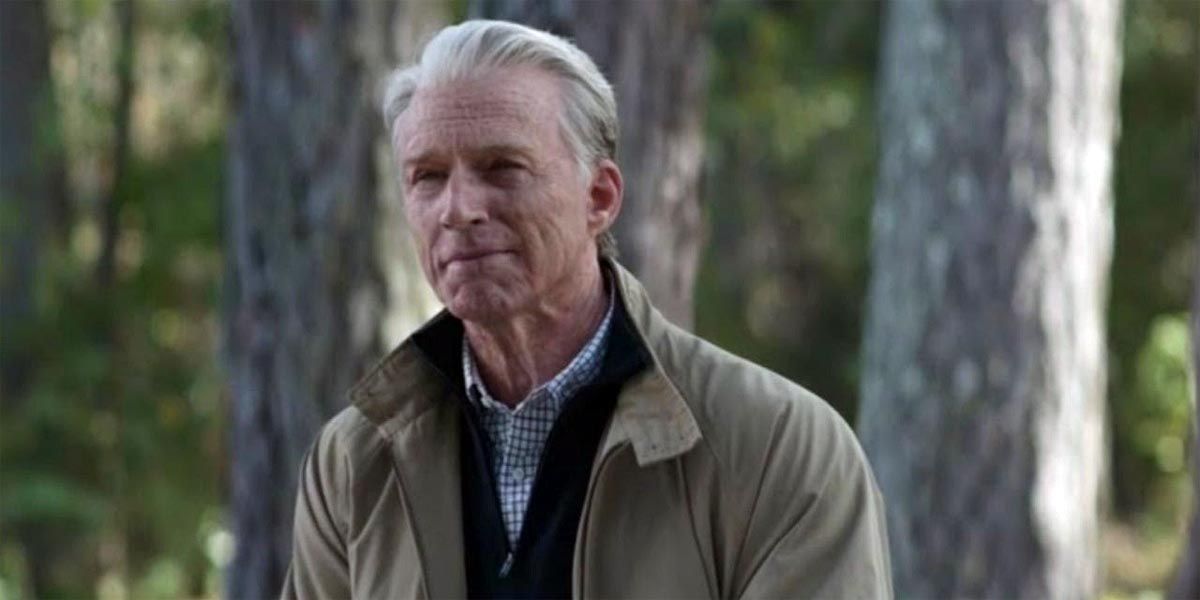 Captain America's Selfish Choice
Pretty much everyone who has read the comics figured that Avengers: Endgame was going to resolve Captain America's story arc by turning him into Old-Man Rogers from the recent comics. What surprised me though is that the way the film contextualized Roger's decision fundamentally goes against Captain America's ethos as a superhero. 
Steve Rogers is an unnaturally good person. He's kind, selfless, gentle and self-sacrificing to the point where he'll do anything to protect those he loves and the lives of innocents. His character in every film has shown this. He's willing to take vicious beatings, break the law and risk death to do the right thing no matter what the cost is. At the end of the day, his moral compass is totally intact. 
Thus his final decision in Avengers: Endgame is somewhat out of character. Don't get me wrong. It's emotional as heck and Steve Rogers deserved to finally have a life with Peggy Carter that he lost. I just don't believe the version of the character would make such a decision. Steve Rogers knows the world needs him. He's handled enough problems in the twelve years since he's been thawed out to know the world is in constant danger. Unlike Tony Stark, he's somewhat more comfortable with his reality as a man out of time given that he's been able to build a surrogate family with the Avengers. 
As we see in Spiderman: Far From Home, there are effectively no professional superheroes left on Earth following the Battle at Avengers HQ. Quitting his job left a massive power vacuum that Mysterio tries to fill with terrible consequences. 
Maybe this should've been a theme in the film. We could've met an emotionally exhausted Steve Rogers in 2023 who's put in 12 years of work as a superhero and wants to quit but feels too guilty to leave the world without a Captain America or someone able to lead the Avengers. Then when he sees the portals and realizes that the world is protected, he could feel comfortable retiring knowing the world is going to be safe without him. This would give a little more weight to his decision to hand off the Captain America title to Sam Wilson. Without acknowledging any reluctance on Roger's part, it makes his decision a bit selfish in the grand scheme of things. The world still needs him. 
Red Skull and Captain America
On a lesser note, why the heck would they bring back Red Skull and not give him a SINGLE scene with Steve Rogers…?!? You know at some point when Rogers was time traveling back to return the Mind Stone that the two of them had to have had an awkward conversation after their epic battle in World War II. They really should've sent Steve Rogers to get the Mind Stone…  
Why is Steve Rogers Worthy of the Power of Thor?
Another minor Captain America complaint. The party scene in Avengers: Age of Ultron set up this scene perfectly. Captain America is the only Avenger who almost manages to lift Thor's hammer. It's a great joke about Steve Roger's character and the purity of his soul that he's almost worthy of Mjolnir. It does beg a question though, why can't he lift it? 
Subtextually, it's implied through that film that it's because he has no identity absent his nostalgia for the war that created him and his national identity. As we see in his Wanda-dream, he's an empty room. He's a blank slate remembering the past nostalgically. He has no affirmative identity outside of his memory for the past (which is some of Joss Whedon's best character work honestly). 
Between then and Avengers: Endgame, his biggest character choice is giving up the title of Captain America and abandoning his responsibilities to save his best friend. Let's just set aside the weird subtext that abandoning one's national identity makes you more worthy of Godlike power (?!?). Again, the movie is just subtextually affirming Captain America's selfishness. He becomes more worthy of power and love as he becomes less selfless in these movies. This is the exact opposite lesson we learn in something like Casablanca. He's basically learning The English Patient's moral. The big turning wheels of the world don't matter so long as you are personally fulfilled.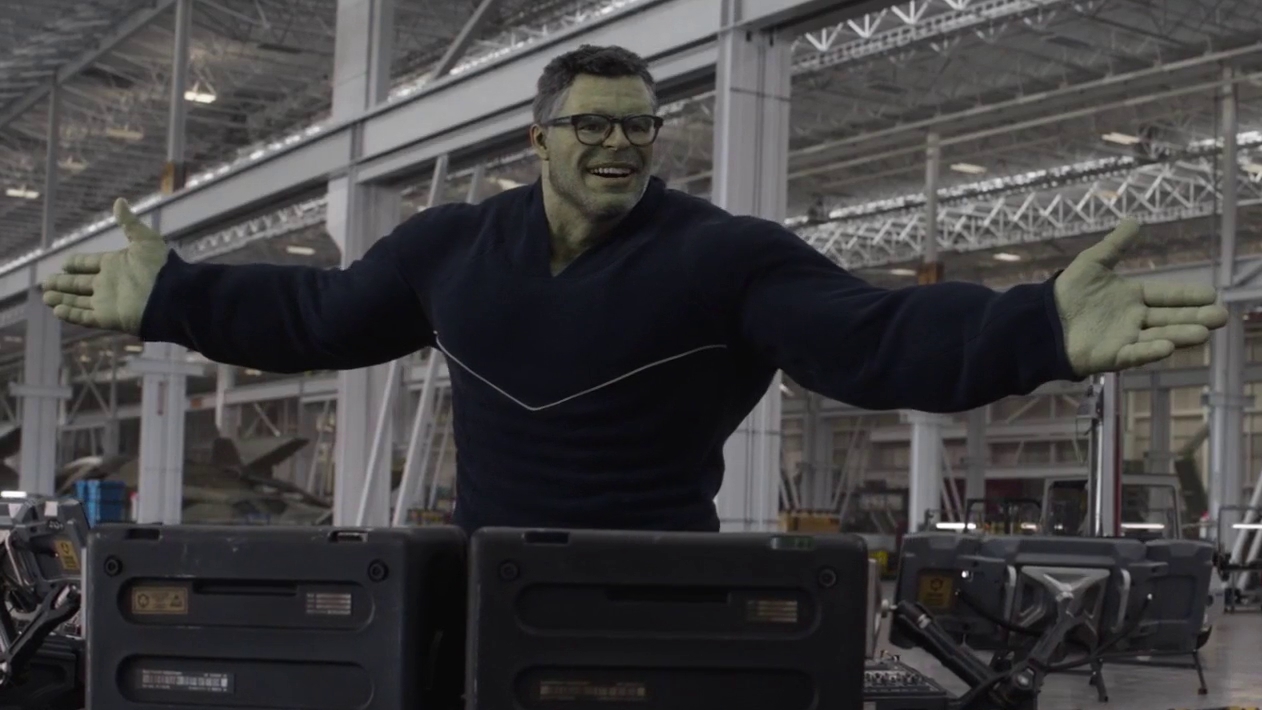 Time Travel Doesn't Fix Collective Trauma 
Speaking of being emotionally disingenuous, I'm not convinced that time travel was the best solution to these character's problems. The whole point thematically of "the snap" was that it was a moment of universe-wide collective trauma. 
Instead of trying to resolve the trauma in the film in the way a normal person might try to resolve trauma as a normal person would (therapy, acceptance, etc), the movie decides to throw any semblance of personal healing and resolution out the window by coming up with the biggest, craziest solution possible. They decide to undo the trauma in the first place. 
Speaking as someone who knows real-life people who carry the wounds of horrific traumas, this isn't the way you resolve those sorts of problems. It all comes back to the issue of hubris. You can't bring back the dead in real life. You can't turn back time in real life. Avengers: Endgame is a movie and there's nothing wrong with indulging in the fanciful. The movie, however, sets up all these themes of collective trauma and only sparsely resolves them by the end of the film. 
Thor manages to come to some peace with his guilt and manages to talk his problems out with his mother during his time travel trip (he has the most cohesive story-arc in the film). Beyond him, the other characters all ignore their problems and jump on the "fix trauma with time travel" bandwagon. Forget the logistical nightmare that resurrecting trillions of souls into the world is going to cause on Earth from economic collapse to food shortages. Five billion people appearing on the Earth after five years would be just as shocking as "the snap" in the first place. 
Maybe instead of pointlessly killing Thanos off in the first scene, the film could have him be an ever-present threat looming in the background. Maybe the Avengers could've come together with some different plan that involves tricking the nigh-omnipotent Thanos into abdicating his power. The comic storyline Infinity Gauntlet handled how the Avengers would deal with a God-like entity so there's no shortage of ideas to draw upon.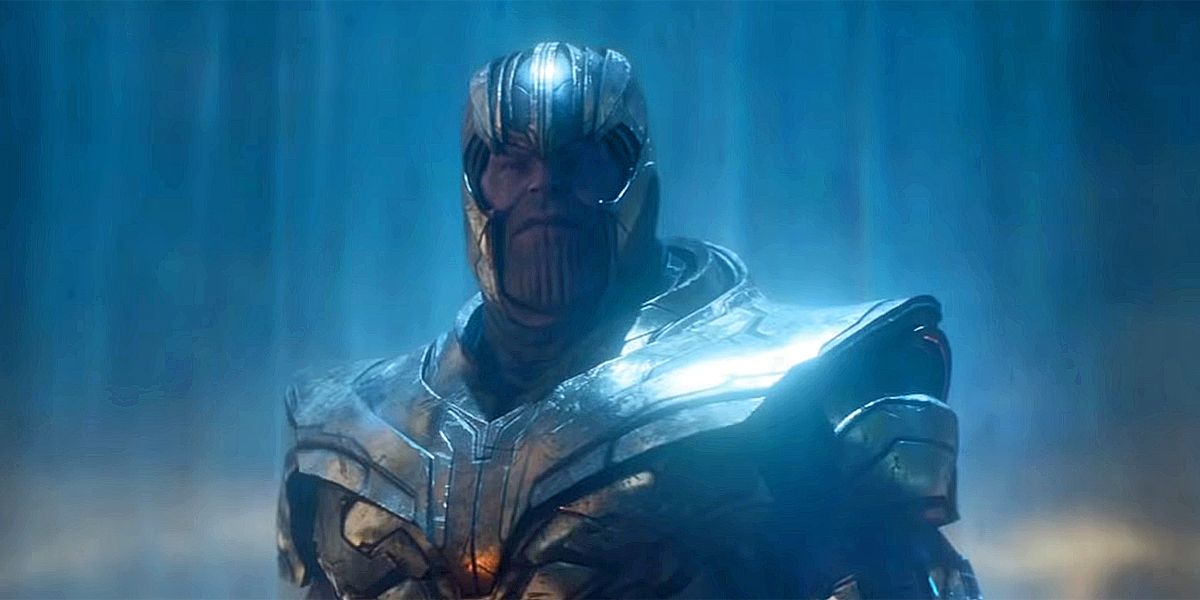 The Second Thanos's Identity
Speaking of the second Thanos, who is this second Thanos? Why do we care about him? He's not the same Thanos who won the story in Avengers: Infinity War. For some reason, Thanos had a massive chilling out session between 2014 and 2018 because the younger Thanos is just straight-up evil and wants to blow up the universe. He's not scheming and complex like the version of the character we meet in the previous film. He doesn't have mercy or problem-solving capabilities. This younger version of the character is just a brute who seems to have learned that his older self's mercy was a mistake. In any case, this version of the character is boring… We don't know who he is or why he acts differently than the smarter version of him we were introduced too. 
Hulk's Offscreen Character Resolution
Avengers: Endgame's other major case of offscreen character neglect comes in the form of the new and improved Hulk. The problem doesn't come from WHAT this new iteration of the character is. The problem comes with how we meet him. At the end of Infinity War, there's a moment where Bruce Banner lashes out against Hulk for having too much of a bruised ego to help him fight against Thanos's army. He ends the film on a note saying the two of them have a lot to work out. Cut to the first act of Avengers: Endgame. Hulk and Banner have resolved their personality differences after spending months together meditating in a Gamma laboratory. They've now combined their minds into Professor Hulk! Professor Hulk is a best-of-both-worlds scenario with the strength of Hulk and the mind of Banner. He's also popular! For the first time, the Hulk is a celebrity beloved by the masses! 
This is all great character resolution for Hulk's five-film character arc. The problem is we don't get to see any of it… You can do an entire movie about a character undergoing a complete personality change that resolves their lifelong emotional issues and yet the Hulk's most important character change since his introduction happens completely offscreen. This is insane character neglect. Maybe they could go back and make a solo Hulk film similar to the upcoming Black Widow solo film but at this point, it seems unlikely. Hulk's journey to healing could've gone a long way to explore the film's themes of trauma and emotional transcendence that the rest of the film is already neglecting to fully deliver upon. 
Hawkeye DESERVED to Die
Is it just me or has Hawkeye's death NOT been inevitable since the beginning of the series. Ever since his character was fleshed out in Age of Ultron, the films have been foreshadowing his mortality and vulnerability in comparison to the other Avengers. Unlike them, he has the most to lose of any Avenger. He has a fully functional family and a life outside of the team. That film builds to a point where he's almost given a moment to sacrifice his life before Quicksilver jumps in front of him and takes a dozen bullets to save his life. That moment felt rushed but at the very least it hints at the possibility that it was likely that his life was on the line in future films. 
Avengers: Endgame even sets up its story with Hawkeye's personal downfall. We see Hawkeye lose his entire family in the snap. He's left alone in the world. We find out later in passing that he's effectively gone full Charles Bronson and gone on an internal murder spree killing criminals he deems unworthy of living. Unlike the rest of the Avengers, he's the only member of the team that was totally emotionally shattered by loss. Because of that, he's reinvented his identity as a violent vigilante seeking justice where there is none. 
While we've seen characters like this in the darker Marvel/Netflix TV shows, we've never seen an Avenger in the movies descent to such a degree into hopelessness and nihilism. The movie is screaming for him to redeem himself through self sacrifice and it even goes so far as to write in a scenario where he can do it. Everything about the way his story-arc was built up in the previous films to the way he's descended in this film says that he's supposed to be the one that dies retrieving the Mind Stone. Unfortunately, Disney decided that it was more important for Jeremy Renner to make an appearance in the upcoming Hawkeye show for Disney+ so Black Widow was thrown under the bus in his place… 
Black Widow DESERVED to Live
The decision to keep Hawkeye instead of Black Widow is easily the most irresponsible decision Avengers: Endgame makes. It forgoes the logical conclusion to his story arc over four films and kills off a fan-favorite character just before she's finally given her own solo film. It's sad because Black Widow really hits a personal peak in Avengers: Endgame. Scarlet Johanson has never been better with the role and she manages to give her character a sense that the world around her is in freefall. The weight of the world is on her shoulders as one of only a handful of superheroes left on Earth. Killing her off in such a silly way is a complete farce and a waste of some of the best talent Disney has available. 
The Feast of Empathy
I realize fully that I'm not, in fact, a producer on the world's most successful movie. I couldn't make a movie this complicated and successful if I tried. I'm probably not even a competent script doctor in any sense of the word. That said, why is it that I've met dozens of normal people that have told me "I'm done with Marvel after Endgame"? Why are people tired of these movies? 
People don't feel emotionally enraptured by these movies as much as they used to and it's because these movies stopped producing empathy and have resigned themselves to feasting on the empathy already generated by the better movies in this franchise. Don't get me wrong. I enjoy both films. They're both intricately plotted, clever and funny films. They have tons of great scenes and memorable questions. They introduce us to amazing characters and let the characters we already love interact in new ways. I own the Blu-rays for both and I'm not going to pretend I'm not a mild hypocrite. I'll probably revisit both these films numerous times over the next few years (especially now that the MCU films have been delayed into 2021 because of COVID-19…). 
That said, They're both C- movies. These movies that don't fit on the current cultural binary of BEST MOVIE and WORST MOVIE EVER don't really get the nuance discussion they deserve. I don't even think it's useful to say something pointless like "The Irishmen is real cinema as opposed to Avengers: Endgame". I don't want to be reductionistic. They're not even in the same genre. Movies like these are an anathema to talk about because you run a fowl of both MCU fans and haters who want broad arguments to be in their favor.
My problem with both of these films is that they're going to be largely forgotten. I don't want that to be the case. I say this because most of the Russo Brothers' Marvel films have already begun to fall out of favor in cultural discussion. 20 years from now when the revival screenings for the best MCU movies begin they're going to be doing screenings for Iron Man, Black Panther, Thor Ragnarok and Guardians of the Galaxy. I highly doubt Civil War will be getting a special revival screening. It doesn't work outside of the MCU meta-narrative. 
Avengers: Endgame definitely falls into that problem. It's emblematic of all the minor storytelling problems that exhaust audiences with superhero films. Even something messy like Return of the Jedi works as a more fully realized film than Endgame. Watching Endgame absent the narrative of its series would be like watching Back the Future Part III without watching the previous two. 
The movie desperately needed to tighten the screws a bit before being shot and sadly some major story problems made it to the final cut. It technically resolves the character arcs of Steve Rogers, Tony Stark, Hulk, Black Widow, Hawkeye and Thanos but it drops the ball to varying degrees with all of them. 
The conflict of the MCU is, on paper, how this group of characters learns to come together in the face of ultimate destruction. Thanos is the embodiment and subtext of everything they've ever fought against: resignation, autocracy, hopelessness, egotism and power. He's supposed to be the catalyst that teaches the team what it means to work out your problems and survive in the face of oblivion. How is that theme explored in the movies though? At best it's a distant subtext. Infinity War splits the heroes up onto different adventures which all ultimately fail. It reinforces that these characters can't win unless they work together. For whatever reason though, Endgame sparsely addresses the reasons why they separated in the first place and bumbles it's way to the finishing line. 
This isn't how the story of the original Avengers lineup should end. These characters deserve better answers to the questions that define their lives. They deserve to have their hope and hard work honored in better ways. Instead, we got a pretty good movie and now a huge slice of the audience has checked out of future Marvel Cinematic Universe films. That's not really a major cinematic achievement.